Important Notice
As of 2020 we are offering photography and cinematography indepedently (of course you can combine them if you want both).
For your enquiries please contact us through the corresponding website:
- Cinematography: Cinema of Poetry
- Photography: Eye Witness Story
Arte Cinematica Destination Wedding Documentaries
People, Emotions & Legacy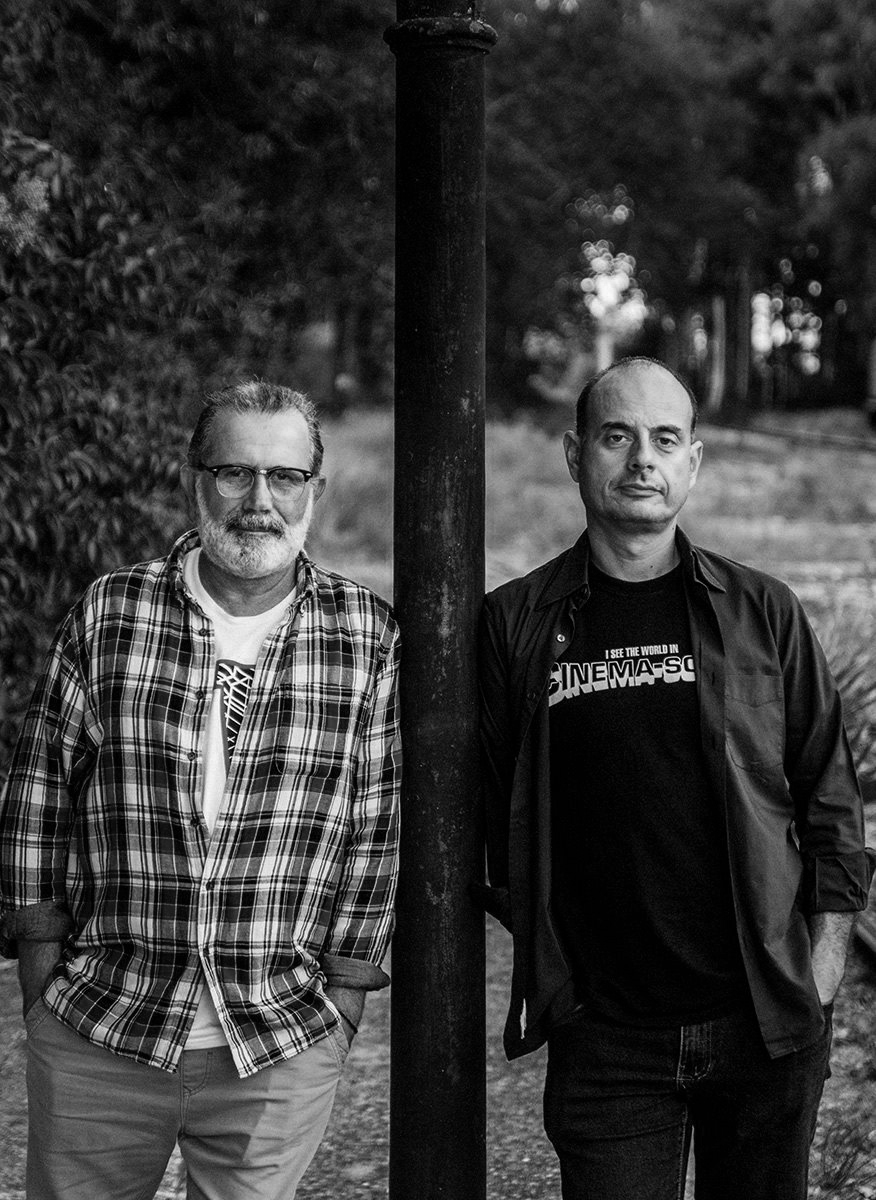 We are Kostas and Aris. Humble visual storytellers, coming from very different backgrounds, but sharing a common everlasting passion for photography and motion pictures, as well as for vintage lenses, music and poetry. Our pictures and films focus on people and sheer emotion. We aim at creating a precious visual legacy for you and your family, that will be kept alive throughout the years.
Each person is unique. Each couple has a unique love story. We love travelling, meeting new people, telling new stories. We believe that documenting a wedding is all about capturing, in a timeless manner, the true love between two people, as well as all the pure emotions that arise throughout the special day. Composing from scratch on a white canvas, and using all the bits and pieces, to visually tell a story in a wedding album or in a wedding film is the most challenging and, at the same time, the most exciting part of the process. We get strongly involved and spend a lot of our personal time in this creative process to deliver you something that is unique, fresh and elegant, and at the same time something that you and your family will cherish forever.
We are both proficient in photography and cinematography and we believe that both arts are complementary, interlaced, and equally important to tell a story, especially in documentary work. It is essential to have wedding pictures that share the same type of artistic style and character as your wedding film. This makes the whole documentary work more cohesive and enhances the narrative process as a whole, making it feel stronger. There is a great analogy with the hermeneutic circle in philosophy, a symbol that we have chosen to be featured on our logo: neither the whole story nor any individual part can be understood without reference to one another, and hence, it is an endless circle.
Connection, Dedication & Trust
We are lovers of simplicity. Simple is beautiful and less is more, as is often said. If a story is authentic, it is told from the heart. We love to hear more details about you and your couple. Everything is important, and plays a role in the context of the story. Connecting with you, building a true relationship based on mutual trust and eventually even becoming friends with you is a crucial part of the process. This enables you, your friends and family to feel more relaxed on your special day and, at the same time, this helps us being unobtrusive and discreet while working. We will rather be an indispensable part of your guest list, instead of being the type of annoying guys that came in to take pictures and to film.
In order to ensure the quality of our work, and to provide a more exclusive service, we accept to book only a limited number of weddings throughout the year. We are based in Athens, Greece, but we are available to travel anywhere in the world to document your greatest moments.
Let's make your special day unique for the years to come, together.
Contact us if you want us to tell your unique story and get the magic started.

Awards & Features

- International Videographer of the Year 2018 (Inspiration photographers Golden Lens Awards)
- 3rd Most awarded Videographer of the Year 2018 (Inspiration Photographers Golden Lens Awards)
- Finalist Top 3 Europe's Best Wedding Videographer (Way Up North)
- Finalist Top 3 Europe's Best Wedding Film (Way Up North)
- Best Video Colorist (WEVA International Annual Awards)
- More than 25 Top Awards from several International Film Festivals and screenings of our short films all around the world
- Speakers in International Professional Conferences and Workshops
- Judges in several Internationals contests for Professionals
- Organizers of the Caldera Workshop for Professional Photographers & Filmmakers
Testimonials

Read all of our wedding reviews on our
Arte Cinematica Photography & Cinematography
Storefront at
Showreel